BLACK OUT SYSTEM
BCC have developed a complete outdoor Black-Out System for treating of seedlings. Our customers have used similar systems for over 20 years, a system continuously developing. The system allows today many different options for the customer.
The system is designed for effective Black-Out treatment of seedlings, but is suitable also for frost protection.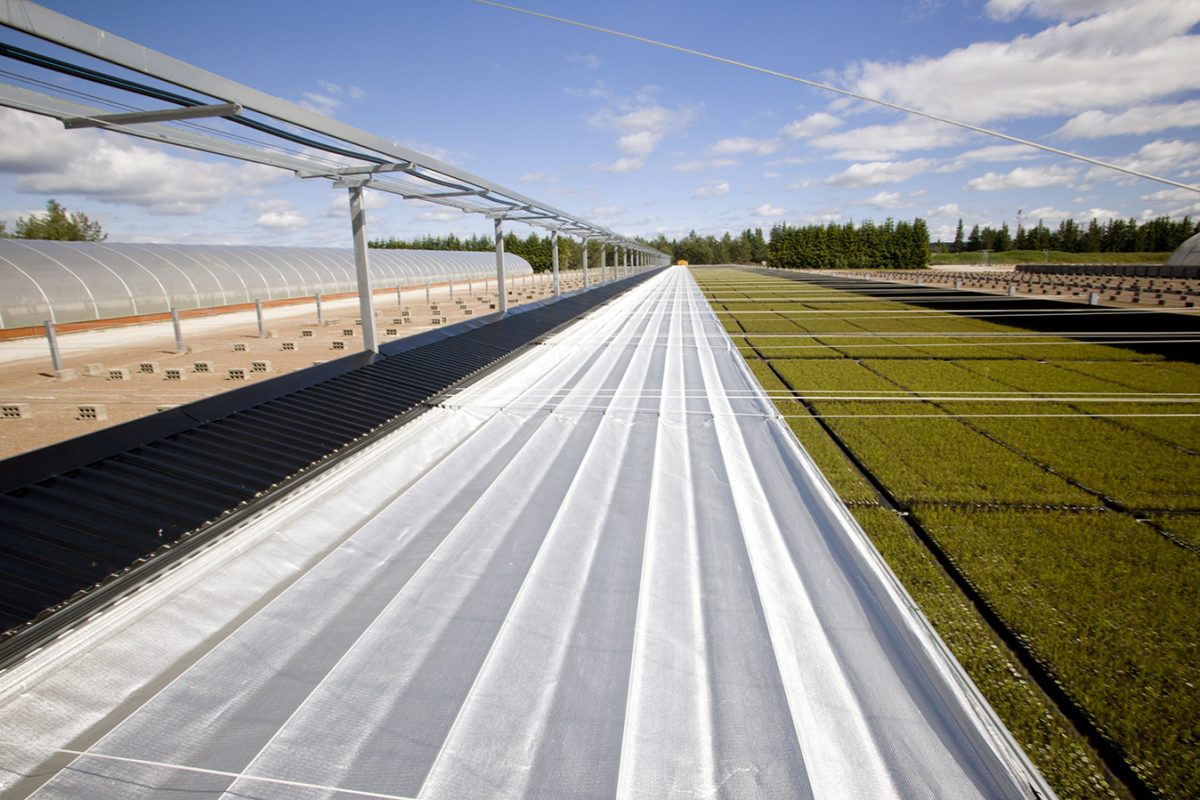 SPECIFICATIONS
The system has an elevated and integrated irrigation boom, in which a hose cart directs and controls the hose. This design is very reliable and cost efficient. All the components in the system are specifically selected to handle the cold and tough climate in northern Europe. An integrated control box manoeuvres the complete system.
The standard dimensions are about 100 x 125 m, but customization to meet certain demands are possible. The customer can also customize the Black-Out System as for irrigation boom.